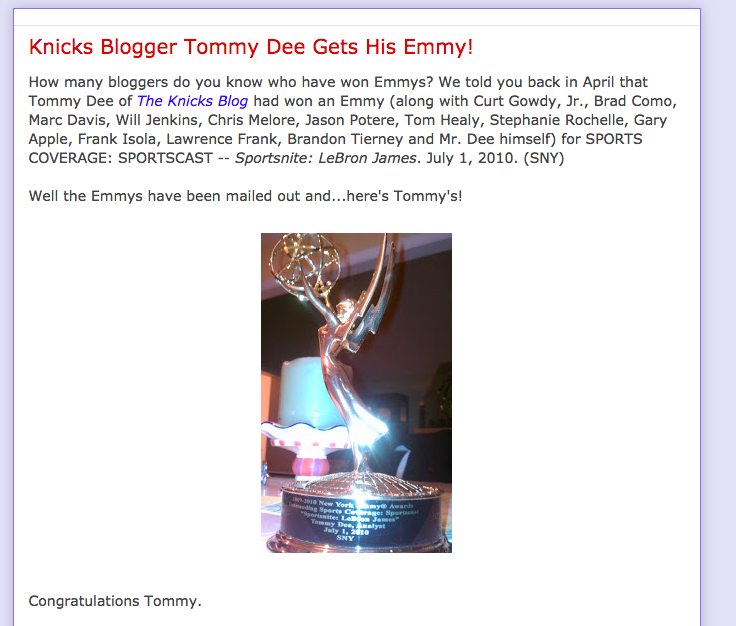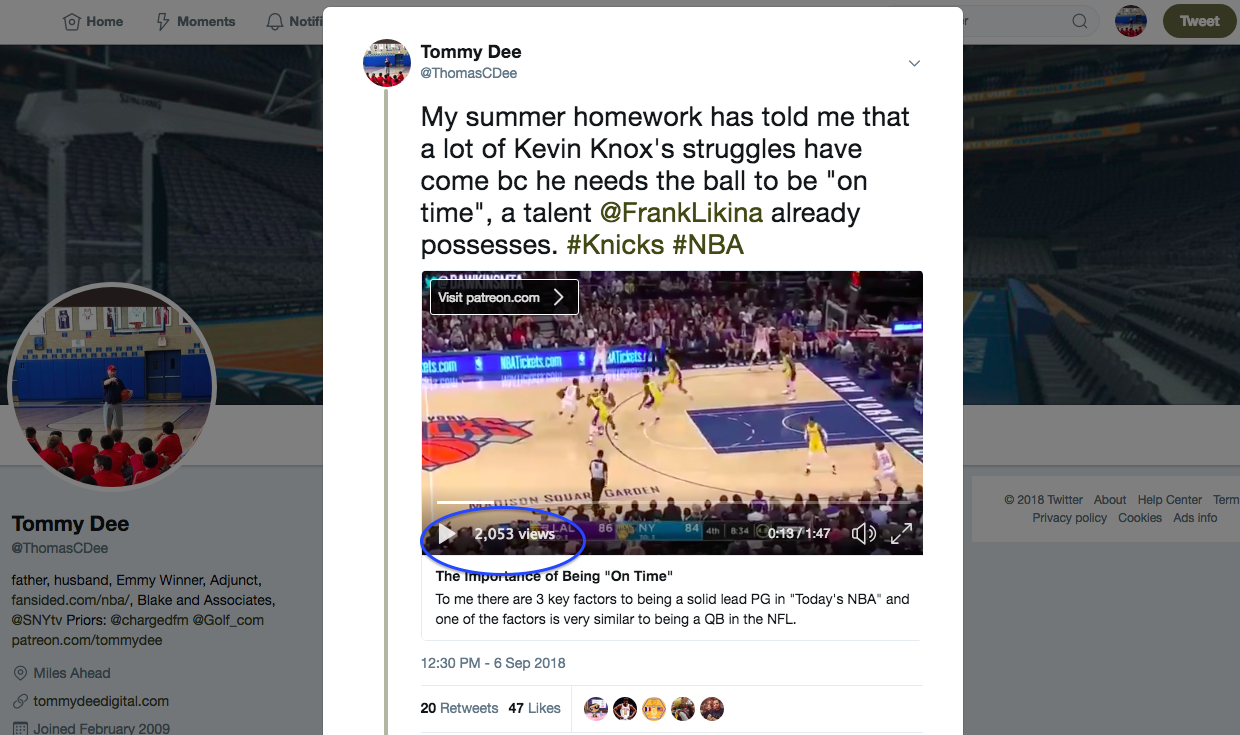 Finger on the Pulse
Upon joining the social media powerhouse in 2009, I quickly built up a significant following and remain one of the leading voices in terms of individual impressions and engagement in sports social media.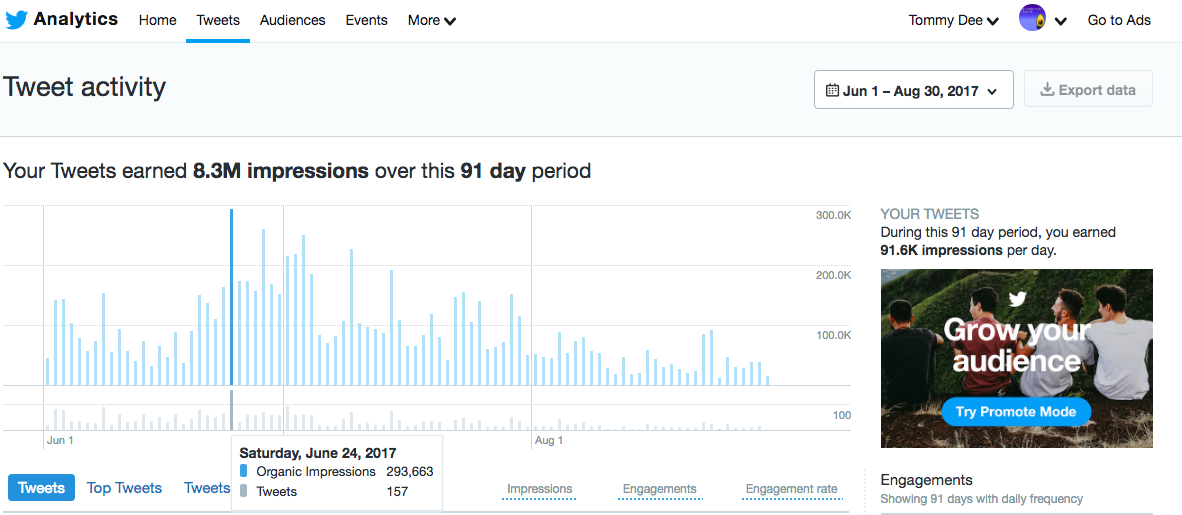 10 Years of Digital Impact
Strong Digital Impressions
100K Downloads and Counting
Demographic Data
Granular insight on follower base
Digital Brand Building (Tech Startup)
Content Marketing through Blogging
Freelance Writing- The Step Back
Really loved this one on the X's and O's of Golden States offense as it relates to cutting to the basket for FanSided.com's NBA vertical,.
To read the whole article, click here.
Knicks Breakdown Weekly Episode 1 Free Preview
Tommy Dee on "The Daily Line"
SNY.tv- Tommy Dee and Frank Isola Talk Draft
TKBtv: Rapid Fire on the Knicks with Andrew Smith
Dee, Smith and Hamilton preview Knicks-Celtics